Surfski SM & Aterra Wave Challenge Open Helsingborg 7-8 july 2018
Start SS1 Saturday 13-14:00 Höganäs/Helsingborg. Registration 9:30-11:00 at Aterra Shop. Buss leave 11:00

Result Ladies 2017 Result Male 2017
Program 4-8 july Surfski SM, Aterra Wave Challenge

4 july

16:00-19:00 Prova på surfski & havskajak Landskrona Citadellbadet



5 july

11:00-14:00 Ungdomsrace/Downwind Surfski 12-18 år Helsingborg Fria Bad
15:00-19:00 Prova på surfski & havskajak Helsingborg Fria Bad



7 july Surfski SM Aterra Wave Challenge

9:00-10:30 registration
11:15 Buss to start
12:00 Skipper meeting
13:00 Start Höganäs Kvickbadet (north wind)
13:30 Start Helsingborg Fria Bad (south wind)
Finnish Helsingborg/Höganäs 14:15-16:00
14:30- After race buffet

19:00 Barbeque(Braii) at the club. Book at registration, 195 sek/20 euro. Not to miss!!!




8 july SS1 Life Saving, SS2 Short Track

Price Money 4000 sek

9-10:00 Registration
10:30 Skippers Meeting
11:00 Start competitions
Classes: Lifesaving Men-Women SS2 Short-Track Mix

About 7-8 july: Surfski SM is a part of Swedish Champion Week (SM-Veckan). And we wants to show the surfskisport for more people. The plan is to do one Lifesaving Race and a short track race for doubles. The doubles race will be a handicap race were we try to make even teams.
North wind. The race starts at Kvickbadet Höganäs, then we round the lighthouse "Svinabådan" and after that we aim for next mark a West bouy marked with a yellow bouy. The finnish line is in the beach in Helsingborg. The area have a nice promenade and there will be, if the weather is nice a lot of people welcomming you when you after 20 km paddling take the finnish line.
South wind. The race starts at Gröningen in Helsingborg. The area have a nice promenade and there will be, if the weather is nice a lot of people see you start the race. After the start we aim for a yellow buoy 800m out and after that the lighthouse Svinabådan. After the lighthouse turn slightly right and go ahead to Höganäs harbour/marina. You see the marina and the big container crane. Aterra Wave Challenge welcome competitors and paddlers from all countries. The race is open for surfski.
Register office is at Aterra Kajpromenaden 12 (GPS Stuvaregatan 6) Helsingborg Sweden.
The race follow the coast around 1-2 km out in the sea. It goes from Höganäs to Helsingborg or the other way. Its about 20 km long and we have had winds for all seven years we have arranged the competition.
The course
20 km downwind in open sea.
Start Höganäs or Helsingborg.
The finnish is in Gröningen in Helsingborg or Kvickbadet Höganäs.

Höganäs-Helsingborg 19 km
Classes
SM and AWC

Surfski SM and Aterra Wave Challenge Open: SS1 Male, Female, U18** 19-20 km Male, Female

**NEW Class SS1 U18! Born 00-01. 19 km.

Race Day 2

SS1 Life Saving SS2 Short Track Mixed
Parking
Trailers park in front of Aterra.
Registration
Buss to start
11.00 Goes to Höganäs Kvickbadet.
Skippers meeting
12.30 near the starting point
Start
13-14:00 Start

Startday 7 july. Day for SS1.

Direction, skippers meeting and aprox start time presents here friday latest 14.00
Starting Procedur
30 min to start land flag on land up on beach. Long Signal 3-5 sec.
5 min to start 2 flags up.
2 min to start 1 flag up.
1 min to start 1 flag in hand.
During this minute the start can go any time.
Start flag down + 3 sec. long signal.
Cellphone numbers to the safety boats
Boat 1 +46XXThis boat will ensure the safety of the last competitors.
Boat 2 +46XX This boat will patrol the last 2/3 of the competitors.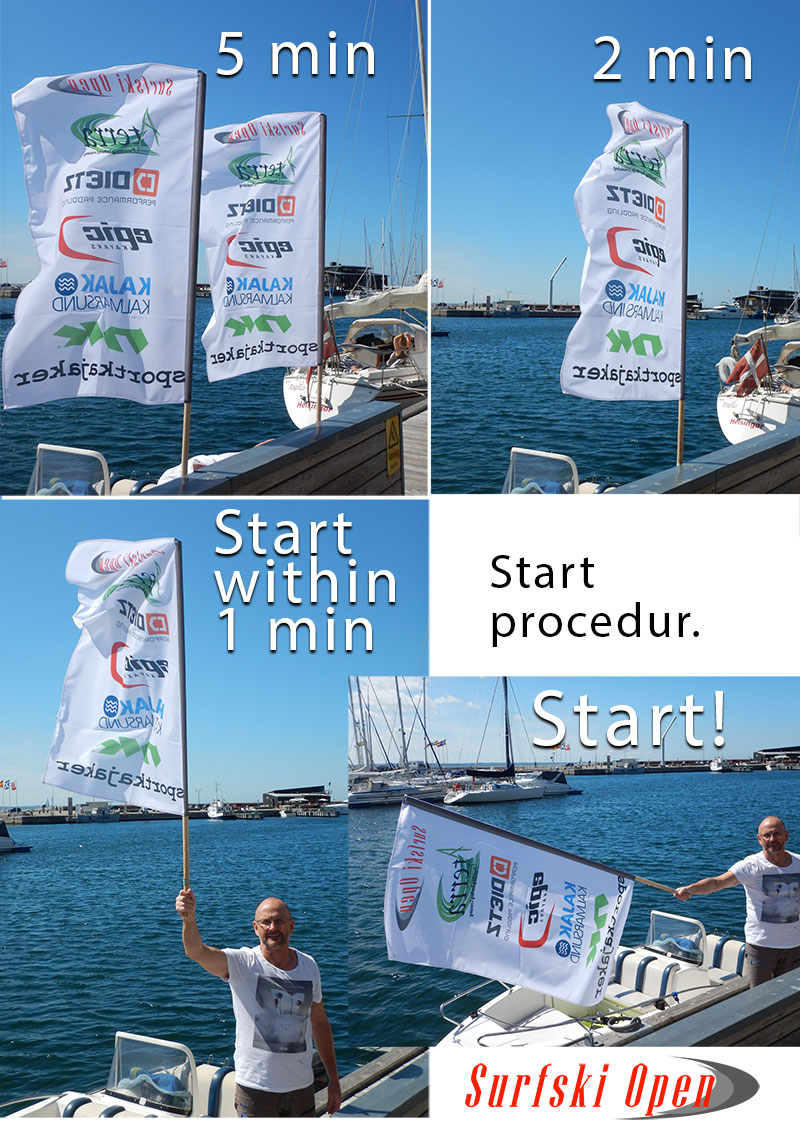 Startprocedur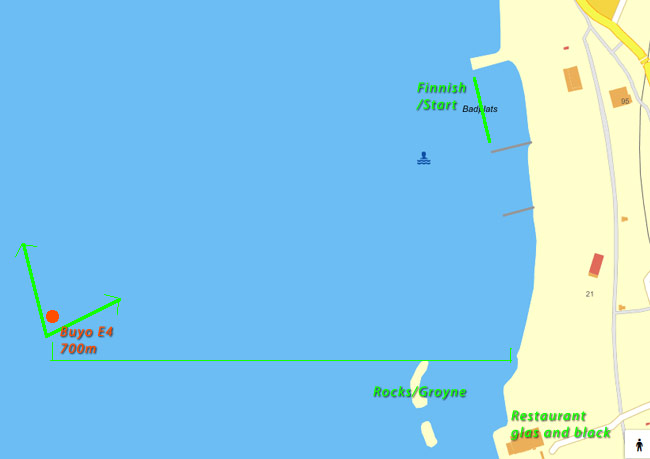 Helsingborg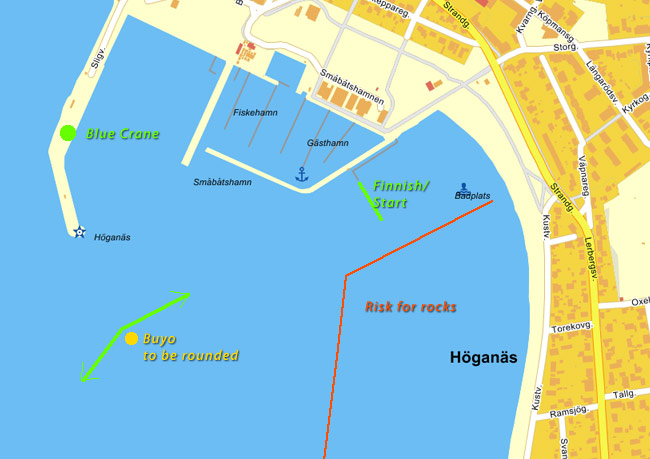 Höganäs
Finish
First person how cross the finnish line and have followed the track wins.
Navigation. You will pass following in order:
Höganäs Kvickbadet start
"Svinabådan" lighthouse out in the sea.
Hittarp/Laröd the last village before Helsingborg.
E4 boyo
Fria Bad Helsingborg city just before the black restaurant



GPS coordinates

Helsingborg start/finnish
WGS84 56°3'10.4"N 12°40'57.7"E


Höganäs start/finnish
WGS84 56°11'49.5"N 12°33'12.5"E
Mandatory safety equipment:
Competition licence for 2018.
Leg leash
PFD (life jacket)
Smoke Flare
You shall be dressed to manage at least 30 minutes in water.
Colourful clothing on shirt and/or PFD, fully black is not allowed!
Cellphone with Webtracking app installed, w. at least 80% battery capacity
Competitors must be able to re-enter from water. (Spot-check, on demand. The safety officer on the boats or on land have the right to refuse your start.)

Recomended:

PLB, VHF or button cell phone
Fox 40 whistle or similar
Sticker on paddle in sharp color
Logistics:
Start Höganäs: When you arrive register, load your ski on a trailer and fasten it, a buss go to the start 11.15.
Start Helsingborg: When you arrive register, put dry clothes in a bag and put the bag in one of the cars with trailer. You will find your clothing in the clubhouse.
Price money
After Race:
Buffé will be served in or outside Helsingborgskanotisterna. Depends on the weather. This is included in the fee.
Evening barbeque/braii.

WE have a good chef in the club that will fix us a great evening barbeque. Book mealticket at registration!
Ride hard and good luck!